Panasonic / SUNX industrial automation product selector & configurator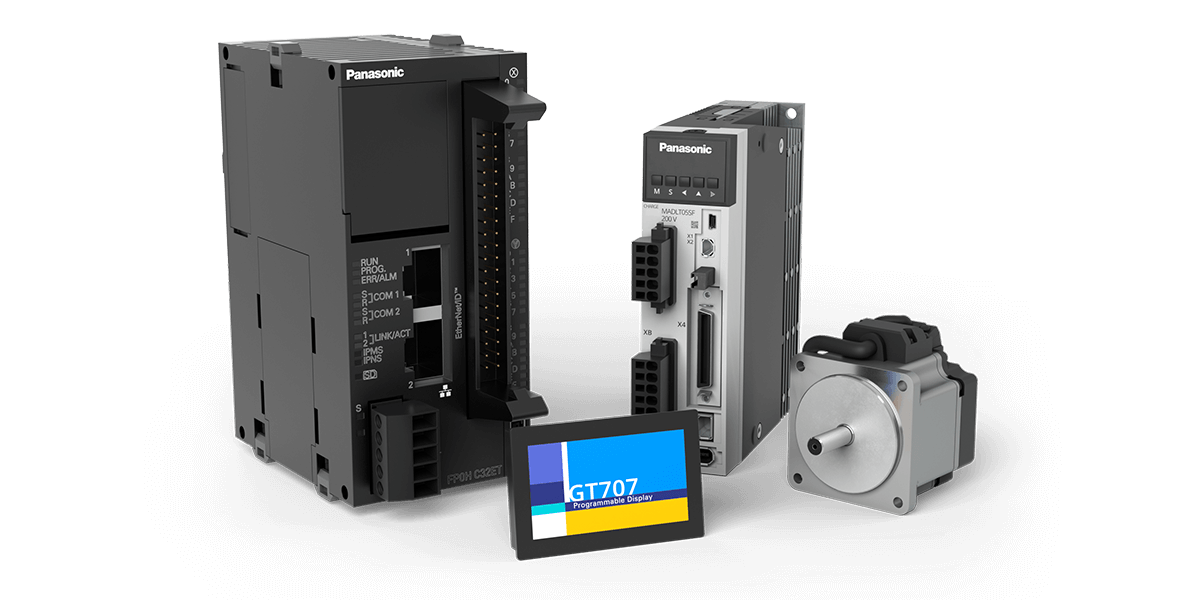 Industrial automation
Panasonic Industrial Automation (formerly known as SUNX) offers a diverse portfolio of products and over 40 years of design expertise to provide integrated solutions that fits into various automation markets such as automotive, semiconductor, packaging and bio medical.
Boasting a strong reputation for quality, an established organization of highly experienced professionals and technically advanced products, Panasonic strives to be your trusted partner.



---
Select categories to navigate Panasonic products:
---
1. Industrial sensors
(back to index)▲
Panasonic Sensor Solutions offer a wide and constantly evolving range of technologies that provide design engineers with the flexibility to easily choose and implement the Sensor technology best suited for existing and ever-emerging new applications all from a single, world class supplier.
Panasonic built-in Sensors contribute to energy savings, safety, comfort security, awareness and much more. With high-functionality and high-performance, Panasonic has solutions for sensing and detecting rotational speed and angle, position, flow, velocity, temperature, magnetism, currents and a plethora of other application requirements!


Fiber
Array
Distance
Proximity
Capacitive
Proximity
Inductive
Photo-electric
Liquid level
See all Sensors
---
2.a. Servo drives and motors
(back to index)▲
Panasonic proudly offers to our customers highly dynamic servo drives with state-of-the-art technology, with a large power range (50W - 15KW) combined with a light-weight and compact design. Innovative functions work to suppress resonance frequencies and vibrations. Multiple control features such as pulse, analog, and network technologies work together in real-time communications ( 100 Mbit/s). In view of its remarkable speed and superb positioning response, the A5 Series is suitable for the most demanding system, while incorporating the industry's fastest, high-performance real-time auto-gain tuning system, all with a simple setup.


---
3. Programmable Logic Controllers (PLCs)
(back to index)▲
Panasonic offers a comprehensive array of modular Programmable Logic Controller products that range from compact units with basic functionality to high-performance full function systems capable of analog control, network communication, and positioning control, to name a few. Regardless of the application requirements, all Panasonic's PLCs require minimal programming effort to achieve the desired results thanks in part to their innovative programming software FPWIN Pro. Outstanding price-performance ratio coupled with the FPWIN Pro Software provide a dramatic cost savings due to the reduction in time spent on programming and debugging the application.


4. HMIs / Display units
(back to index)▲
Panasonic's Human Machine Interface (HMI) Touchscreen Terminals are one of the most flexible, brightest and sharpest operator panels in the industry. All of Panasonic's HMI panels come preloaded with a library of 3D parts to simplify the process of building custom interfaces, ultimately reducing the time and effort required to get the operator panels up and running. Whether the application calls for large or small panels, full color or grayscale, Panasonic provides a wide range of HMI panel options.


Select HMIs by display pixel definition
160 x 64 pixels
240 x 96 pixels
320 x 120 pixels
320 x 240 pixels
480 x 192 pixels
640 x 240 pixels
See all HMIs
Select HMIs / Display units by series